Genetically "curing" an infertile crop plant into fertile again
Plant geneticists from the University of Tokyo are onto creating novel plant lines that seem to be "more polite" than they already are.1,2,3 However, their technique does not involve implanting a "social" gene of some sort. Rather, scientists would edit plant mitochondrial DNA. In that way, they can, for instance, make a plant bow down even more due to the heavier seeds it would yield. Thus, this could mean a more secured food supply. More interestingly, this genetic modification was accordingly the first time ever to be done on a plant mitochondrial DNA.
Mitochondrial DNA
Mitochondria are one of the three organelles containing nuclear material. The nucleus and the chloroplast are the other two. Scientists have already done successful modifications of the nuclear DNA since1970s. Then, another team of researchers pioneered modification of chloroplast DNA in 1988. However, in terms of mitochondrial DNA, researchers had only found success on animals but not on plants. The first successful animal mitochondrial DNA modification happened in 2008. Then recently, a team of researchers from the University of Tokyo apparently showed success in doing it as well on a plant mitochondrial DNA. In this case, this was the first time.
Basically, mitochondrial DNA is the genetic material in the mitochondrion that carries code for the manufacturing of RNAs and proteins essential to the various functions of the said organelle. Since a mitochondrion has its own genetic material it is described as a semi-autonomous, self-reproducing organelle.
First plant mitochondrial DNA modification
Researchers from the University of Tokyo devised genetic tools that can edit plant mitochondrial DNA. Accordingly, they came up with four new lines of rice and three new lines of rapeseed (canola) using their technique. Between plant and animal mitochondrial genes, those in plants are larger and more complex. Prof. Arimura explicated that plant mitochondrial genes are more complicated in a way that some mitochondria have duplicated genes whereas others lack them. Thus, manipulating plant mitochondrial genome proved more challenging. Their collaboration with other researchers, particularly from Tohoku University and Tamagawa University, led them to their use of the technique mitoTALENs. With it, they were able to manipulate mitochondrial genes in plants.1 To learn their methods in detail you may read their published work here.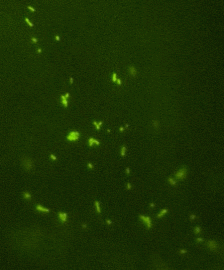 What plant mitochondrial DNA modification can do
After the successful editing of plant mitochondrial DNA, what could be the next big thing? Associate Professor Shin-ichi Arimura, leader of the research team, was enthusiastic indeed about their accomplishment. With a jest, he said, "We knew we were successful when we saw that the rice plant was more polite — it had a deep bow" – implying that a fertile rice plant would bend more due to the heavier weight of the seeds it would yield.1,3
A weak genetic diversity in crops could impose a threat to species survival through time. As a domino effect, that is bad news to our food supply. Thus, their team hope to use their technique by providing solutions that could significantly enhance genetic diversity in crops, and therefore improve plant species survival and yield. Arimura further said, "We still have a big risk now because there are so few plant mitochondrial genomes used in the world."1 Furthermore, he mentioned of using their technique for the purpose of adding the much needed mitochondrial DNA diversity among plants.
Cytoplasmic male sterility
Cytoplasmic male sterility (CMS) refers to the male sterility in plants by not producing functional pollen, anthers, or male gametes. It occurs naturally although rarely and probably involve certain nuclear and mitochondrial interactions.4 Nonetheless, others believe that CMS is caused primarily by plant mitochondrial genes.1 In particular, the presence of CMS gene leads to this condition in plants. Thus, removing the CMS gene could convert the plant into becoming fertile again. This is just a start but they are already optimistic that with their technique they could improve crop lines and consequently secure food supply.
— written by Maria Victoria Gonzaga
References:
1 University of Tokyo. (2019, July 8). Researchers can finally modify plant mitochondrial DNA: Tool could ensure genetic diversity of crops. ScienceDaily. Retrieved from [Link]
2 Arimura, S. -i., Yamamoto, J., Aida, G. P., Nakazono, M., & Tsutsumi, N. (2004). Frequent fusion and fission of plant mitochondria with unequal nucleoid distribution. Proceedings of the National Academy of Sciences, 101(20), 7805–7808. [Link]
3 Researchers can finally modify plant mitochondrial DNA | The University of Tokyo. (2019). Retrieved from The University of Tokyo website: [Link]
4 Campo, C. (1999). Biology of Brassica coenospecies. Amsterdam New York: Elsevier. pp.186-89.
Mitochondrial DNA not just from moms but also from dads?
If one wants to trace down lineage, that person could turn to the cell's powerhouse, the mitochondrion. This organelle contains its own special set of DNA believed as inherited solely from mothers across generations.  Thus, looking at the mitochondrial DNA (by mtDNA genealogical DNA testing) could help track down lineage, and for this reason, help determine ancestral or familial connection. Recently though, a team of scientists reported that the mitochondrial DNA is not solely inherited from the mothers. New empirical evidence of biparental inheritance of mitochondrial DNA implicates the need to rectify the long-held notion that the inheritance of mitochondrial genome is exclusively matrilineal or female line.
Mitochondrial DNA
The mitochondrion (plural: mitochondria), reckoned as the powerhouse of the cell, generates metabolic energy, especially the form of adenosine triphosphate (ATP). And it does so through the process referred to as cellular respiration. Apart from that, the organelle is also described as semi-autonomous since it has its own genetic material distinct from that found in the nucleus. The nucleus contains more genes organized into chromosomes and in charge for almost all of the metabolic processes in the body. On the contrary, the genetic material in the mitochondrion – referred to as mitochondrial DNA – is relatively fewer in number. It carries the genetic code for the manufacturing of RNAs and proteins necessary to the various functions of the mitochondrion, such as energy production.
(Recent news on the evolutionary origin of mitochondria, read: Prokaryotic Ancestor of Mitochondria: on the hunt)
(You may also want to read: Mitochondrial DNA – hallmark of psychological stress)
Mitochondrial inheritance
In humans, the mitochondrial DNA is believed to be inherited solely from the mother. This notion stems from the events that happen at fertilization. The sperm contains on its neck a helix of mitochondria that power up the tail to swim toward the ovum. And when the sperm finally makes its way into the ovum, it leaves its neck and tail on the cell surface of the ovum. Mitochondria that are brought into the ovum would eventually be inactivated and disintegrated. Thus, the mitochondria in the ovum are the only ones that the zygote eventually inherits. A human ovum has an average of 200,000 mtDNA molecules.1 For this, certain traits and diseases involving mitochondrional DNA implicate maternal origin.
Inheritance of mitochondrial DNA– not exclusive
The theory of Mitochondrial Eve holds that tracing the matrilineal lineage of all recent human beings would lead to all lines converging to one woman referred to as "Eve". The theory is based on the exclusivity of human mitochondrial DNA inheritance to female line. Nevertheless, independent empirical findings and clinical studies challenge this precept.
For instance, Schwartz and Vissing2 reported the case of a 28-year-old man with mitochondrial myopathy. Accordingly, the patient had a mutation (a novel 2-bp mtDNA deletion in ND2 gene). Normally, the gene encodes for a subunit of the enzyme complex I of the mitochondrial respiratory chain. Thus, the faulty gene affected the production of such enzyme, which, in turn, led to the patient's severe, lifelong exercise intolerance. Furhter, Schwartz and Vissing2 pointed out that the patient's mitochondrial myopathy was paternal in origin.
Recently, a team of researchers observed paternal inheritance of mitochondrial DNA, but this time, on 17 people from three different families.3 They sequenced their mitochondrial DNAs and they discovered father-to-offspring transmission.
Conclusion
The mitochondrial DNA is said to be a mother's legacy to her offspring. However, recent studies indicate that the father could also transmit it to his progeny. Somehow, paternal mitochondrial DNA gets into the ovum. Rather than disintegrated or inactivated, it gets expressed. Mitochondrial DNA from the fathers may not be as rare as once thought.  If more studies will corroborate soon, this could debunk Mitochondrial Eve theory. It might also render mtDNA genealogical DNA testing questionable. And, we may also need to start looking to the other side of our lineage to fathom hereditary diseases arising from faulty mitochondrial DNA.
— written by Maria Victoria Gonzaga
References:
1 Mitochondrial DNA. (2018). Biology-Online Dictionary. Retrieved from https://biology-online.org/dictionary/Mitochondrial_DNA
2 Schwartz, M. & Vissing, J. (2002). "Paternal Inheritance of Mitochondrial DNA". New England Journal of Medicine. 347 (8): 576–580.
3 Luo, S.,  Valencia, C.A.,  Zhang, J., Lee, N., Slone, J., Gui, B., Wang, X.,  Li, Z.,  Dell, S., Brown, J., Chen, S.M.,  Chien, Y., Hwu, W., Fan, P.,  Wong, L.,  Atwal, P.S., & Huang, T. (2018). Biparental Inheritance of Mitochondrial DNA in Humans. Proceedings of the National Academy of Sciences 201810946. DOI:10.1073/pnas.1810946115
Mitochondrial DNA – hallmark of psychological stress
We often hear that stress can be unsettling as it could make us ill when it becomes chronic and overwhelming. However, is there really a biological ratification behind it? Is it scientifically founded? Apparently, independent studies hinted a biological connection indicating how stress can cause biological damage, and eventually lead to certain ailments. And, the mitochondrial DNA — the genome in the mitochondrion appears to play a role.
Biological features of mitochondria
The mitochondrion (plural: mitochondria) is an organelle that supplies molecular energy for various biological activities. In essence, this rod-shaped structure found within the cell accounts for the generation of ATP, the cell's major energy source. Thus, the mitochondrion is known to be the "powerhouse of the cell".
Through the process of cellular respiration, glucose (a monosaccharide) is "churned" to extract energy, primarily, in the form of ATP. Firstly, a series of reactions leads to the conversion of glucose to pyruvate. Then, it uses pyruvate, converting it into acetyl coenzyme A for oxidation via enzyme-driven cyclic reaction called Krebs cycle. Finally, a cascade of reactions (redox reactions) involving the electron transport chain leads to the production of ATPs (via chemiosmosis).
The mitochondria have their own genetic material, called mitochondrial DNA. Because of this, the mitochondrion is regarded as semi-autonomous and self-reproducing organelle. It means it can manufacture its own RNAs and proteins.  Generally, we inherit the mitochondrial genome maternally, as opposed to the nuclear genome that we inherit from both parents.
Mitochondrial fate during stress
When confronted with a stressful situation, our body responds intrinsically. We tend to breathe fast. The heartbeat goes wild. Our muscles tense up. And, we sweat profusely. All these responses (so-called "fight-or-flight") can be an arduous task as they abruptly demand energy. When triggered for so long, eventually, we feel exhausted.  Sooner or later, stress sets in and it takes its toll on our health.
The mitochondria work for an extended time just to meet up the spike of demand for energy. In effect, they become vulnerable to damage from too much work.  Inopportunely, the mitochondria have limited repair mechanisms unlike the nucleus.1 And in the end, it results in the disruption of the organelle, thereby, releasing the mitochondrial DNA into the cytoplasm. Eventually, the genetic material reaches the bloodstream where they become genetic cast-offs.
Mitochondrial DNA cast-offs
The ejected mitochondrial DNA, apparently, becomes genetic wastes and stress might have something to do with this outcome. This theory came about based on a series of studies. Firstly, Gong et al. found that chronic mild stress resulted in mitochondrial damage in hippocampus, hypothalamus, and cortex in mouse brains.2
Secondly, another team of researchers (Lindqvist et al.) reported that individuals who had recent suicide attempt had higher plasma level of freely circulating mitochondrial DNA in blood than those of healthy individuals.3
Thirdly, Martin Picard (a psychobiologist at Columbia University), together with his team, observed similar findings in their participants exposed to a stressful situation. Accordingly, their participants – healthy men and women – were asked to defend themselves against a false accusation. Their blood samples were taken before and after the interview. The researchers found that the mitochondrial DNA in the serum of the participants increased twice 30 minutes after the test. 1 Picard explained that the mitochondrial DNA might have acted like a hormone. Furthermore, he theorized that the ejection of these genetic cast-offs might have mimicked the adrenal gland cells releasing cortisol in response to stress. 1
Mitochondrial DNA as an inflammatory factor
Zhang et al. observed that circulating mitochondrial DNA triggered inflammatory responses. Accordingly, the genetic cast-offs can bind to TLR9 (a receptor) on the immune cell. This binding might have incited the immune cell to respond the same way as they do when reacting with antigens. It might have stimulated the cell to release cytokines that call for other immune cells to the site. 1
So far, these conjectures from independent studies disclose the possible direct biological damage due to stress. There could be a biological insinuation that stress could play a part in the manifestation of ill-health conditions. And, the upsurge of circulating mitochondrial DNA cast-offs is one of them. More information and studies on mitochondrial DNA are delineated on a report on mental health published in Scientific American.
— written by Maria Victoria Gonzaga
References:
1 Sheikh, K. (2018 Sept 13). Brain's Dumped DNA May Lead to Stress, Depression. Scientific American. Retrieved from https://www.scientificamerican.com/article/brain-rsquo-s-dumped-dna-may-lead-to-stress-depression/
2 Gong, Y. Chai, Y., Ding, J. H., Sun, X. L., & Hu, G. (2011).Chronic mild stress damages mitochondrial ultrastructure and function in mouse brain. Neuroscience Letters, 488 (1): 76-80. https://doi.org/10.1016/j.neulet.2010.11.006
3 Lindqvist, D., Fernström, J., Grudet, C., Ljunggren, L., Träskman-Bendz, L., Ohlsson, L., & Westrin, Å. (2016). Increased plasma levels of circulating cell-free mitochondrial DNA in suicide attempters: associations with HPA-axis hyperactivity. Translational Psychiatry, 6 (12), e971–. http://doi.org/10.1038/tp.2016.236