Genetically "curing" an infertile crop plant into fertile again
Plant geneticists from the University of Tokyo are onto creating novel plant lines that seem to be "more polite" than they already are.1,2,3 However, their technique does not involve implanting a "social" gene of some sort. Rather, scientists would edit plant mitochondrial DNA. In that way, they can, for instance, make a plant bow down even more due to the heavier seeds it would yield. Thus, this could mean a more secured food supply. More interestingly, this genetic modification was accordingly the first time ever to be done on a plant mitochondrial DNA.
Mitochondrial DNA
Mitochondria are one of the three organelles containing nuclear material. The nucleus and the chloroplast are the other two. Scientists have already done successful modifications of the nuclear DNA since1970s. Then, another team of researchers pioneered modification of chloroplast DNA in 1988. However, in terms of mitochondrial DNA, researchers had only found success on animals but not on plants. The first successful animal mitochondrial DNA modification happened in 2008. Then recently, a team of researchers from the University of Tokyo apparently showed success in doing it as well on a plant mitochondrial DNA. In this case, this was the first time.
Basically, mitochondrial DNA is the genetic material in the mitochondrion that carries code for the manufacturing of RNAs and proteins essential to the various functions of the said organelle. Since a mitochondrion has its own genetic material it is described as a semi-autonomous, self-reproducing organelle.
First plant mitochondrial DNA modification
Researchers from the University of Tokyo devised genetic tools that can edit plant mitochondrial DNA. Accordingly, they came up with four new lines of rice and three new lines of rapeseed (canola) using their technique. Between plant and animal mitochondrial genes, those in plants are larger and more complex. Prof. Arimura explicated that plant mitochondrial genes are more complicated in a way that some mitochondria have duplicated genes whereas others lack them. Thus, manipulating plant mitochondrial genome proved more challenging. Their collaboration with other researchers, particularly from Tohoku University and Tamagawa University, led them to their use of the technique mitoTALENs. With it, they were able to manipulate mitochondrial genes in plants.1 To learn their methods in detail you may read their published work here.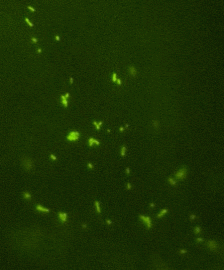 What plant mitochondrial DNA modification can do
After the successful editing of plant mitochondrial DNA, what could be the next big thing? Associate Professor Shin-ichi Arimura, leader of the research team, was enthusiastic indeed about their accomplishment. With a jest, he said, "We knew we were successful when we saw that the rice plant was more polite — it had a deep bow" – implying that a fertile rice plant would bend more due to the heavier weight of the seeds it would yield.1,3
A weak genetic diversity in crops could impose a threat to species survival through time. As a domino effect, that is bad news to our food supply. Thus, their team hope to use their technique by providing solutions that could significantly enhance genetic diversity in crops, and therefore improve plant species survival and yield. Arimura further said, "We still have a big risk now because there are so few plant mitochondrial genomes used in the world."1 Furthermore, he mentioned of using their technique for the purpose of adding the much needed mitochondrial DNA diversity among plants.
Cytoplasmic male sterility
Cytoplasmic male sterility (CMS) refers to the male sterility in plants by not producing functional pollen, anthers, or male gametes. It occurs naturally although rarely and probably involve certain nuclear and mitochondrial interactions.4 Nonetheless, others believe that CMS is caused primarily by plant mitochondrial genes.1 In particular, the presence of CMS gene leads to this condition in plants. Thus, removing the CMS gene could convert the plant into becoming fertile again. This is just a start but they are already optimistic that with their technique they could improve crop lines and consequently secure food supply.
— written by Maria Victoria Gonzaga
References:
1 University of Tokyo. (2019, July 8). Researchers can finally modify plant mitochondrial DNA: Tool could ensure genetic diversity of crops. ScienceDaily. Retrieved from [Link]
2 Arimura, S. -i., Yamamoto, J., Aida, G. P., Nakazono, M., & Tsutsumi, N. (2004). Frequent fusion and fission of plant mitochondria with unequal nucleoid distribution. Proceedings of the National Academy of Sciences, 101(20), 7805–7808. [Link]
3 Researchers can finally modify plant mitochondrial DNA | The University of Tokyo. (2019). Retrieved from The University of Tokyo website: [Link]
4 Campo, C. (1999). Biology of Brassica coenospecies. Amsterdam New York: Elsevier. pp.186-89.
First time! Human blood cell turned into a young sex cell
In essence, our body consists of two major types of cells – one group involved directly in reproducing sexually (called sex cells) and another group that are not (called somatic cells). In particular, the female sex cell is referred to as the ovum (also called egg cell) whereas the male sex cell, the sperm cell. The somatic cells, in turn, are the cells in the body that have varying functions, such as nourishing the sex cells as well as keeping the body thriving and functional.
Origin of sex cells
Our body produces sex cells through the process called gametogenesis. The process is essentially a step-by-step process of meiosis. Oogenesis (i.e. gametogenesis in females) takes place in the ovaries to produce ova or egg cells. In brevity, the oogonium (the female primordial germ cell) undergoes meiosis to produce four haploid egg cells. Conversely, spermatogenesis (i.e. gametogenesis in males) occurs in the testes to yield sperm cells. Quintessentially, the spermatogonium (the male primordial germ cell) will go through meiosis to give rise to four haploid sperm cells.
Sex cells vs somatic cells
In humans, a sex cell may be identified from a somatic cell in being a haploid cell. That means a sex cell would have half the number of chromosomes as that of a somatic cell. Hence, an egg cell or a sperm cell would have 23 chromosomes whereas a somatic cell would have 46. Haploidy in sex cells is important in order to maintain the chromosomal integrity in humans across generations.
At fertilization, the sperm cell and the egg cell unite to form a diploid cell (called zygote). The zygote, then, divides mitotically, giving rise to pluripotent stem cells. A pluripotent stem cell is a cell capable of giving rise to various precursors that eventually will acquire specific identity and physiological function via a process called differentiation. A differentiated cell means that the cell has matured and acquired a more specific role, for instance as a skin cell, a blood cell, a liver cell, etc.
Somatic cell converted to sex cell
Intrinsically, a human somatic cell that has "differentiated" could never become a sex cell just as a sex cell could neither become nor give rise to a somatic cell. However, this may no longer hold true in the years to come.
Japanese researchers have, for the first time, successfully converted a somatic cell into a sex cell precursor.1 In particular, they had successfully created an oogonium from a human blood cell. They turned blood cells into "induced pluripotent stem cells" (iPS).2 Essentially, the blood cells – turned iPS – appeared to have undergone "molecular amnesia". It means they forget their initial identity. As a result, they could become any type of cell, even as a sex cell.
The researchers transformed human blood cells into oogonia (plural of oogonium). They did so by incubating them for four months in artificial ovaries derived from embryonic mouse cells. They retrieved promising results. Admittedly though, they acknowledged they are still in the early steps of a rather long journey of research. The oogonia, indeed precursors to egg cells, are, at this point, still young, and thereby, unfit for fertilization. The researchers have yet to induce them to become mature, fully differentiated egg cells. Nevertheless, they remain optimistic in having reached this point, and, undeniably, pioneered an important milestone.
Ethical issues
If, in the future, research on the conversion of a somatic cell into a sex cell pushes through to completion, it could lead to significant resolves to infertility issues. However, ethical concerns shall, likely, surface as well. For instance, a possibility could occur in time. A mere hair cell or a skin cell from an unsuspecting person could be turned into an egg or a sperm cell. And from there, an offspring could come into existence.
— written by Maria Victoria Gonzaga
References:
1 Yamashiro, C., Sasaki, K., Yabuta, Y., Kojima, Y., Nakamura, T., Okamoto, I., Yokobayashi, S., Murase, Y., Ishikura, Y., Shirane, K., Sasaki, H., Yamamoto, T., & Saitou, M. (2018 Oct 19).Generation of human oogonia from induced pluripotent stem cells in vitro. Science, 362(6412):356-360. doi: 10.1126/science.aat1674.
2 Solly, M. (2018 Sept. 24). Scientists create immature Human Eggs Out of Blood Cells For the First Time. Retrieved from [link]