Moderators: honeev, Leonid, amiradm, BioTeam
Hi, we moved in to an older home built in 1950, for the last 3 years this flower comes up and I would like to know what it is, it looks like some kind of lily but I'm not sure. Every year it starts out looking like a large clump of thick bladed grass, then that all dies back to the ground in late July, early August. The plant looks like it died, then about a week later it shoots up four to five strong spikes with clusters of buds just at the top. It is pink with some blue tones to it and smells like Lilacs. Any Ideas as to what it is? Michele
Attachments

Flower1.jpg (37.14 KiB) Viewed 8361 times

Flower2.jpg (42.05 KiB) Viewed 8359 times

Flower3.jpg (55.67 KiB) Viewed 8372 times
---
---
---
Coral

Posts: 172
Joined: Fri Jul 22, 2005 5:33 am
Location: Romania(that same small, unimportant country)
Did you mean "
Amaryllis
"? Accourding to some authors, they are included in the
Liliaceae
. But some considere them more advanced in evolution...
"A positive attitude may not solve all your problems, but it will annoy enough people to make it worth the effort" - H. Albright
---
---
Garter

Posts: 1
Joined: Fri Jan 29, 2010 4:11 pm
Its not an amaryllis its call mystery lily, the plant will come up nice and green early and then die down to the ground, here in central wisconsin the flower comes up in august.
teresa
---
Please, help me...
i need to know the name:
Tks a milion.
Ilma
[email protected]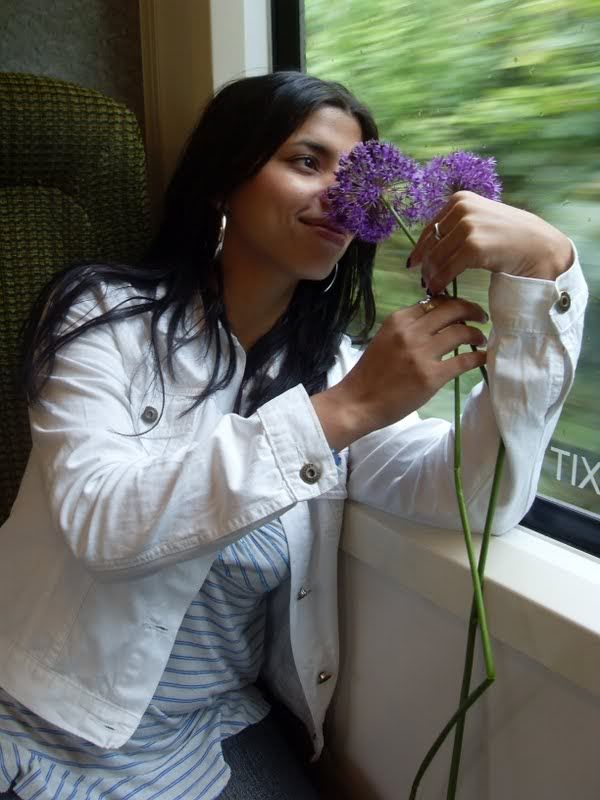 ---
---
Who is online
Users browsing this forum: No registered users and 3 guests