Moderators: honeev, Leonid, amiradm, BioTeam
Garter

Posts: 14
Joined: Mon Jan 31, 2005 5:55 am
Here's an interesting animal (or actually a herd) that lives about 20 miles from my home. Their not albino and I don't think their piebald. From what I've read about Melanism, it seems that these moose are melanistic, though they are white. They seem to get really dark in the summer and light in the winter. They also seem to reflect light differently at different angles... I've got my info listed at
WhiteMoose.Ca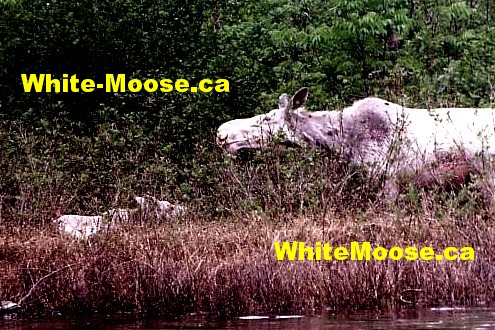 Please, someone let me know if its possible for a White Moose to be considered Melanistic, which would mean that the grey patches would "tan" in the summer?
Sorry for the pic of the dead bull, but it really shows the angle / color change well.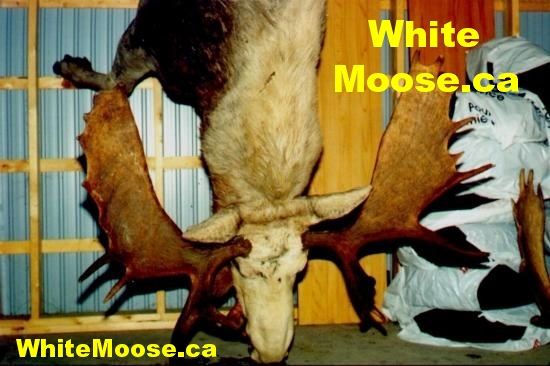 Joel Theriault
---
Garter

Posts: 14
Joined: Mon Jan 31, 2005 5:55 am
A piebald animal typically has dark blotches (of a natural color) like the bull shown below.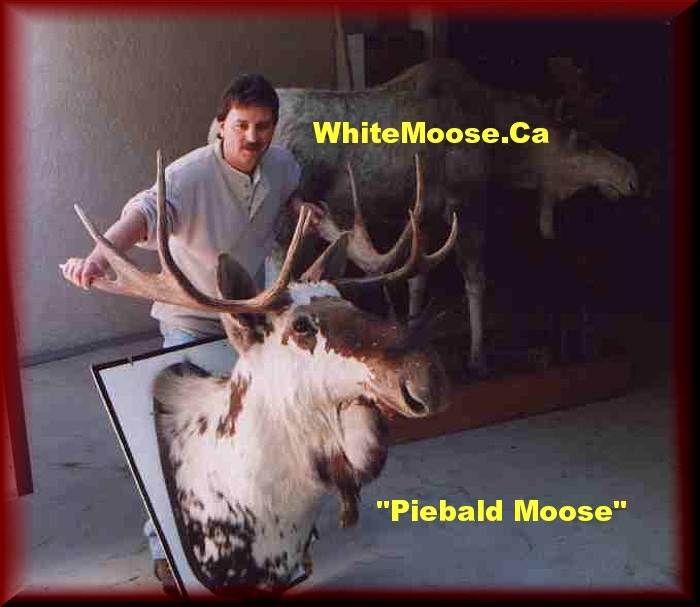 These are some pic's of a white calf with some grey patches. The animal isn't likely grey due to old age, and seems to have the same variation as the bull which is shown hanging... Also, the patches don't seem to go the skin, but only affect the guard hairs...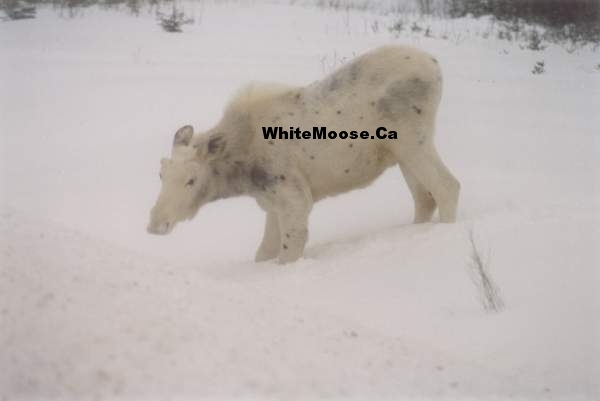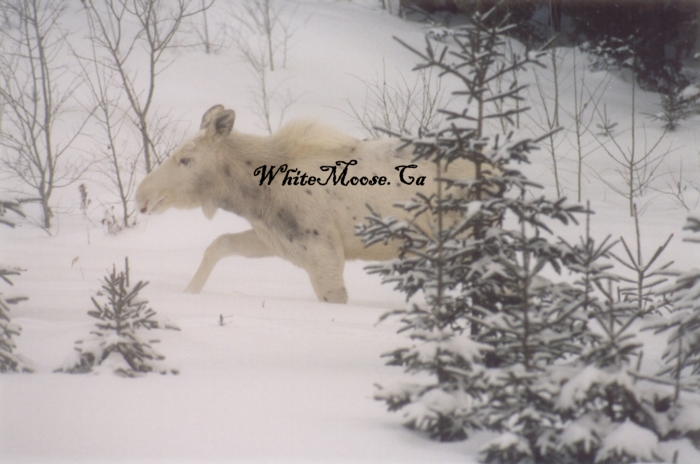 So the question is, Could this animal be considered "Melanistic" if the grey guard hairs become much darker in the summer months (when their exposed to more sunlight) and then become light grey again in the winter months?
---
Garter

Posts: 14
Joined: Mon Jan 31, 2005 5:55 am
If the grey patches go dark in the summer, and then light in the summer, would this mean that the animal is melanistic?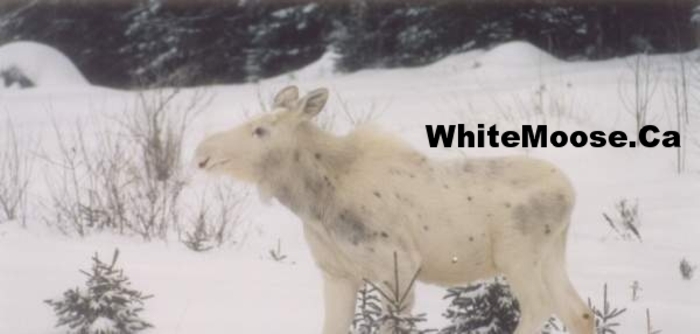 Also, here's a pic of a regular, piebald moose.. The blotches are the normal brown color phase...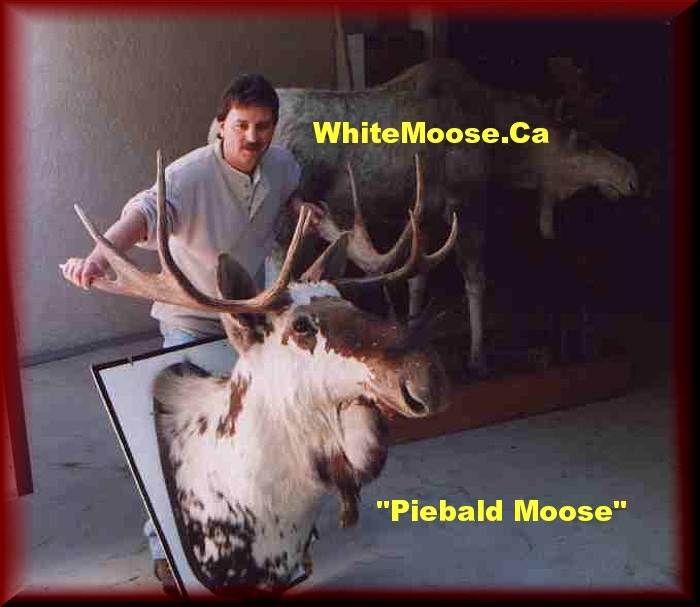 ---
Who is online
Users browsing this forum: No registered users and 10 guests